Zijne Majesteit,
Hartelijk gefeliciteerd Koninklijke Hoogheid, Koning Willem-Alexander!
Hier mijn Felicitaties en cadeau voor u 54e-verjaardag; Ik weet niet of uw privé artsen, coaches en/of adviseurs uw allen op de mogelijke gevaren hebben gewezen van hoe en wat het vaccineren tegen het Coronavirus allemaal met zich mee kan brengen? Want tot mijn grote schrik vernam ik via uw YouTube Koningsdag 2021 film vanuit Eindhoven (tijd: 1:59:57) dat uw volmondig Ja zal zeggen en ik citeer: uiteraard als ik aan de beurt ben, einde quote; als u Z.M. opgeroepen zou worden om het aanstaande Covid-19 vaccin tot u te nemen.
Ik ben maar één van u Z.M. nederige onderdanen maar wel al heel mijn leven Koningsgezind en daarom wens ik u Zijne Majesteit en uw Koninklijke Gezin het allerbeste in de wereld toe!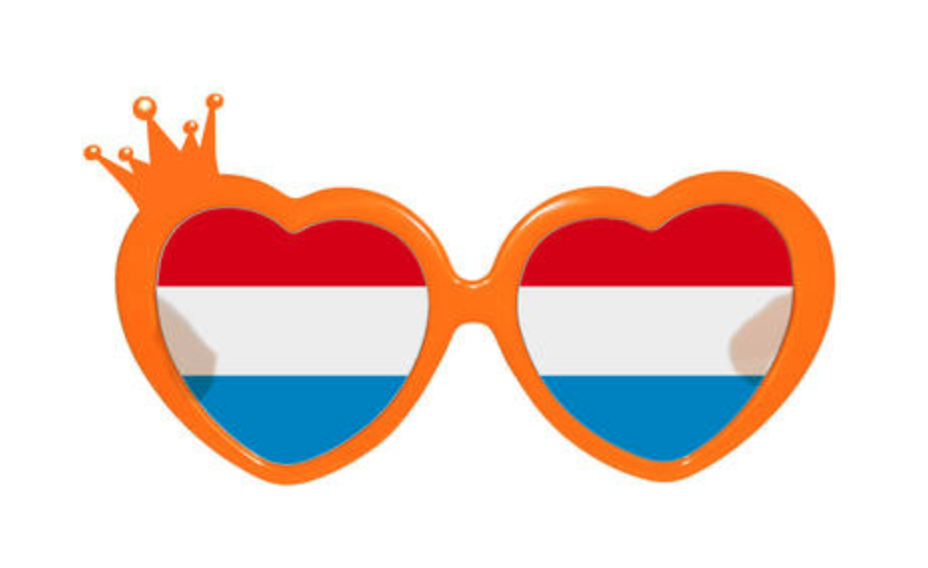 Mijn verzoek aan u Z.M. is onderzoek alstublieft eerst zelf alle informatie omtrent de social media verbannen academische, artsen, wetenschappelijke en ook van gewone mensen die uit eigen ervaring sprekende kritische over dit Covid-19 topic goed voordat u Z.M. het Corona-vaccin, wel of niet, in uw arm / heilige lichaam spuit? Ik zelf vind dat u Z.M. op zijn minst dr. Carrie moet aanhoren:
Misschien ben ik naïef maar ik wil u Z.M. er op wijzen dat de huidige Coronacrisis toch mogelijk opzet is geweest. Onderzoek en bepaal zelf SVP. Topadvocaat Dr. Reiner Fuellmich: "We hebben bewijzen dat Corona een misdaad is."
The Voice Of Freedom:
Stop World Control represents the voices of doctors, scientists, journalists, government leaders, religious world leaders and courageous researchers who are rising up against global corruption and tyranny.
Ik hoop dat u Z.M. dit bericht in goede orde ontvangt want ik ben bang dat als ik dit via de www.Overheid.nl of via www.AIVD.nl en het dan eerst door minister-president Rutte moet worden goedgekeurd hij hier misschien wel een stokje voor gaat steken, dat dit belangrijke, Covid-19 / Corona-vaccin, bericht op uw Z.M. bureau verschijnt en/of onder uw Z.M. aandacht komt. Want Kukulkan vertrouw de minister-president Rutte gewoon weg niet meer na +- 10jaar, nu ANNO 2021, leegroof van onze Hollandse bodem.
Covid-19 Update 27-08-2022:
The past COVID-19 pandemic, which is still threatening us, has kept the whole world in lockdown for ~two years and still has its grip and influence on humanity.
DR DOLORES CAHIL, SIDE EFFECTS MRNA VACCIN
During the Coronavirus hype, I lost my 33-year-old niece to the dangerous side effects of the controversial COVID-19 vaccines. My niece has never had Corona but suddenly her heart stopped while she led a happy and healthy life.
DR MCCULLOUGH ALARMING OVER SEVERITY OF VACCINE-RELATED MYOCARDITIS IN YOUNG PEOPLE
My family doesn't want to make the connection between her vaccination and the sudden death afterwards which was caused by an inflamed heart muscle. There is now ample evidence that this was a premeditated murder.
Bron: https://www.facebook.com/UnitedUniverseChurch/posts/pfbid031D6pes4uXmQKrUQDrXvv69BQDBAz1721rf6MRipYzVjjGy9X6bGoEneaYtV7byXFl
I know that I cannot sue the pharmaceutical industry for this because they work with the government and do not have to pay taxes. Hence, I am going to hold the organization of Bill and Melinda Foundation liable for the loss and suffering we all had to endure during and after the death of my niece!
THE PANDEMIC ILLUSION & THE ONGOING COVERUP OF COLLAPSING ATHLETE MYOCARDITIS/SUDDEN CARDIAC ARREST
My question to anyone with common sense: Was this good for your mind-buddy system or was this detrimental to everyone's well-being? Look what the 45th U.S. President had said about COVID-19: President Donald Trump: WHO shame on you!
Kukulkan sent on date Tuesday, August 23, 2022 1:05 PM to: media@gatesfoundation.org and a private message via Instagram to the Gates Foundation with, Subject: Lawsuit:
Namasté Bill & Melinda,
I just finished my research on the overwhelming evidence that my niece has passed away from administering one of your deadly vaccines.
Now or I can sue your Bill & Melinda Gates Foundation at the European Court and present this bad inhuman issue among national and international news media (as all can be found on Wikipedia) and also make this known on all social media platforms so that this will be publicized for future generations.
The other solution is that we can sort this out among ourselves so that this scandalous case doesn't reach the general public.
I wanna give you this choice because this case could well be seen by the general public as an example lawsuit and many victims will follow me, without a doubt. So the choice is yours Mr Bill Gates?
You have one week to respond positively to this proposal, otherwise (on 30 august 2022) a website, about this case, will go online etc.
Hartelijke groet,
Mayan Elder Kukulkan of the United Universe Church: www.UnitedUniverseChurch.com
Covid-19 Update 14-09-2022:
Namasté, Duitsland maakt zich zorgen om de gezondheid van Zijne Majesteit de Koning Willem Alexander.
Mijn Koning Willem Alexander is dus in het nieuws en blijkt dat in 1991 de geconstateerd Sarcoïdose (aka) de ziekte van Besnier-Boeck-Schaumann aan het opspelen is. Lijk me ook niet helemaal onverwachts na zijn Covid 19 vaccinatie te hebben genomen verhoogt dit juist hier de kans aanzienlijk mee.
Ik heb de Sarcoïdose bestudeerd en het blijkt redelijk makkelijk te behandelen manier te zijn deze ziekte van Besnier-Boeck-Schaumann uit je leven te bannen.
Maar ik heb in het verleden meerdere keren contact gezocht met mijn Koning Willem Alexander maar nog nooit een response gehad. Ik heb nu ook geen flauw idee hoe ik Zijne Majesteit de Koning kan benaderen om van gezondheid tips en alternatieve behandelplan te voorzien.
Ik wil niet als een beter weten overkomen maar een gewaarschuwd persoon telt toch voor twee! Bron: https://koningsdagcoronavirus.wordpress.com
Wat denken jullie; moet ik het laten voor wat het is of weet iemand misschien een manier om contact te leggen?
In lak'ech,
Maya Elder Kukulkan of the United Universe Galaxy Academy: www.GalaxyAcademy.space
Hoe stuur ik de leden van het Koninklijk Huis een brief? Aangetekend brief verstuurd naar: Paleis Noordeinde
Postbus 30412
2500 GK Den Haag
UN Secretary-General's Special Advocate for Inclusive Finance:
H.M. Queen Máxima of the Netherlands, the United Nations Secretary-General's Special Advocate for Inclusive Finance for Development (UNSGSA), spoke about the unique opportunity to build an inclusive digital financial sector to improve people's lives during a virtual keynote for the launch of the Cambridge Centre for Alternative Finance's (CCAF) Regulator Knowledge Exchange (RKE) on 1 December 2022.
UNSGSA Queen Máxima Keynote Remarks at the CCAF Regulator Knowledge Exchange Launch
For more information on the RKE, please visit: https://rke.ccaf.io/login
Namasté world citizens,
If you look yourself from Queen Máxima's financial point of view, you would also like to have good security for a fine and healthy future for your family, especially if you are as wealthy and influential as the Dutch Royal House, if there is a serious chance that the entire old financial system, on which the world market is based, threatens to collapse.
Queen Máxima has achieved good results with her Inclusive Financing in the past. I believe that Queen Máxima wants the best for everyone! Queen Máxima has my Blessings.
#UNSGSA #financialinclusion #UnitedNations #WorldEconomicForum #YoungGlobalLeaders
In lak'ech, Diplomat Kukulkan is the Prophet of the United Universe Church: www.UnitedUniverseChurch.com and Maya Elder (a.k.a. spiritual holistic wellness coach.) of the Galaxy Academy: www.GalaxyAcademy.space
==============================================================
In lak'ech, Diplomat Kukulkan is the Prophet of the United Universe Church: www.UnitedUniverseChurch.com and Maya Elder (a.k.a. spiritual holistic wellness coach.) of the Galaxy Academy: www.GalaxyAcademy.space
The denomination of the United Universe Church is a closed community on Facebook: The United Universe Church Denomination:  
You can follow Kukulkan on his social media
Linktree has all the website links:
You can follow me on social media…
Get new content delivered directly to your inbox.